Liberty Science Center is one of the best educational places to visit in NJ. It has so much to offer to kids in terms of exhibits, and have many amazing classes that are worth your time and money. The Liberty Science Center has a fairly high admission price, but it's a lovely place to explore.
NJ State Capitol is a fantastic place to visit. You can take one of the tours of the capitol (actually, it's the only way to get in there). The tour is very informative and even the youngest kids were not bored.
The NJ State Museum is located on the same block as the NJ State Capitol, and often it makes sense to visit them on the same day. The museum is full of excellent exhibits on art, science and history for everyone to enjoy. The admission to the Capitol tour is free while the NJ State Museum is donation based. The grounds between the two are beautiful and there is free underground parking.
The Sandy Hook Light House and Barracks are brimming with history. They are free to visit until Memorial day, and after that it is $15.00 a car. It happens to be one of our favorite places to visit, to read more about our experience there, visit us here. Actually, I highly recommend the tour of the Light House. It's an adventure.
Located in Basking Ridge NJ, this center offers many fantastic class for kids at a very reasonable price. They are also neighbors with the Raptor Trust. Both are worth a visit and provide many education opportunities.
Liberty Hall Museum is located in Kean University. It is definitely one of the more impressive trips we have taken for it's historical value. The tour guide was knowledgeable and the tour lasted just the right amount of time. Read more about our visit there. The price was not too much, and we were able to use our library museum pass program.
Thomas Edison Historical Park is another great educational field trip. It is Edison's Labs, and his house up the street, and you really get to explore all the nooks and crannies. We went there with the group of homeschoolers, and enjoyed quite a few interesting demonstrations, as well as learning quite a bit about Thomas Edison. The admission price is quite low.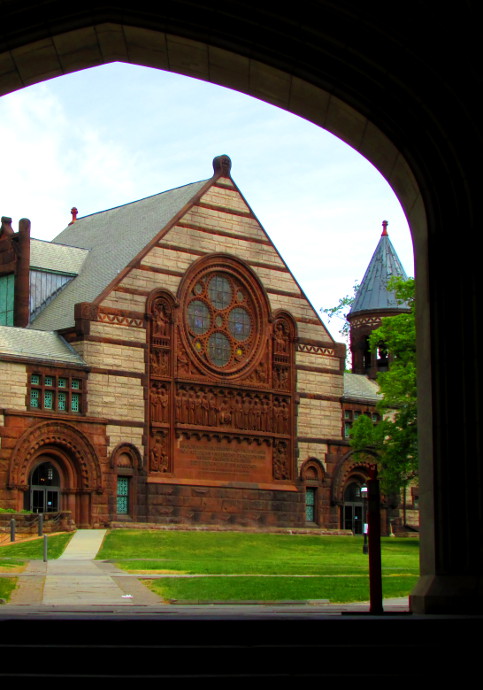 Princeton University is so much fun to explore with the kids.
It has a certain magic about it. We go there often, and enjoy it tremendously. The University houses the Princeton Art Museum. The admission to PAM is free, and it's amazing. Their art collection is impressive. They also host homeschool days and family days with all sorts of activities for the kids.
Those two museums are located across the street from one another. Zimmerli Art Museum has a small admission price. The Geology Museum is free, but they do accept donations. They are both fantastic places to see. When visiting the Geology Museum make sure to ask about the scavenger hunt!
Duke Farms is one of those places that you really need to see if you are visiting NJ. It provides agricultural, historical and environmental education opportunities for families. You can rend bikes, or pick up a pair of binoculars for bird watching, or you can go for a hike and enjoy a ride on the tram. It is free to visit, but keep in mind that they are closed on Monday.
Mariya is an artist and photographer who loves living in New Jersey with her family and an unusually large amount of dogs. She runs Happy Family Art and The Happy Homeschooler where you can find art tutorials, crafts, more coloring pages and more about the places we visit.