Toes in the Water
On this trip we are going to The Golden Isles of Georgia. The Golden Isles are St. Simon's Island, Little St. Simon's Island, Sea Island, and Jekyll Island. This is one of our favorite places to travel. We love the beaches and the beauty of the area. The atmosphere is very family friendly as well!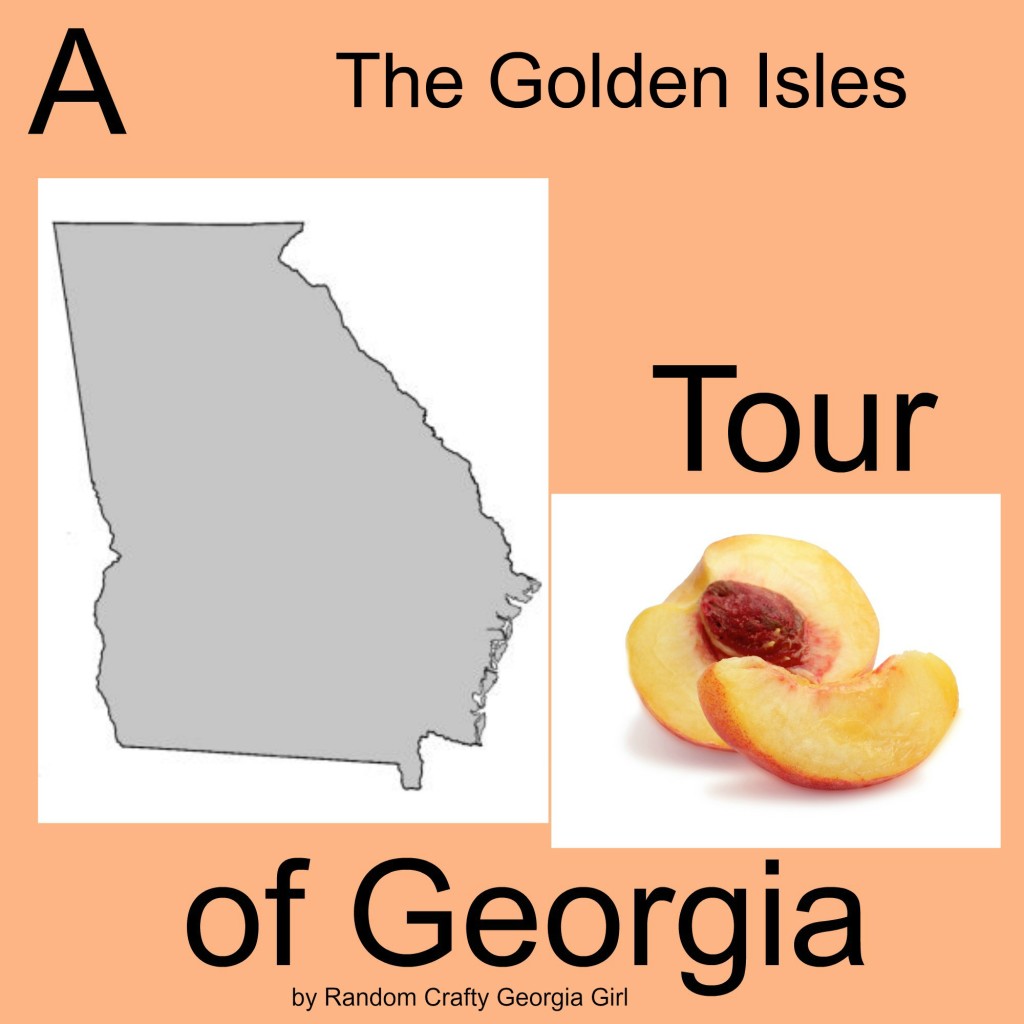 I'll start by taking you to St. Simon's Island. The lighthouse is a great place to start a trip! The St. Simon's Lighthouse has a long history. It was constructed around 1810 and is still used today. It was automated in the 1950's so the need for a lighthouse keeper is no longer needed. The lighthouse keeper's cottage is still there though. You can read the entire history of the St. Simon's Lighthouse here.
Another fun adventure on St. Simon's is Fort Frederica.

In the 1700's Georgia was in the middle of a centuries old conflict between Spain and England. James Oglethorpe founded the fort to protect his state. Colonists from England, Scotland, and the Germanic states come to support him. By 1740 Fort Frederica had a population of 500 citizens. In 1742 Spanish and British troops fought for Georgia's future. In The Battle of Bloody Marsh Georgia became a British Colony. The threat to Coastal Georgia was no longer an issue and the fort was dissolved in 1749.
Today only remains of the fort and town are left and are maintained by the National Park Service.
One of our favorite places to eat on St. Simon's Island is a tiny little place with some major flavor! It's called Southern Soul BBQ.

It has been featured on the Food Network show called Diner's Drive In's and Dives. Be prepared for a crowd if you check this place out. It's worth it though! I recommend the Barbecuban and the Brunswick chili. Both are so good! Southern Soul doesn't have a set style of BBQ. What I mean by this is that they don't have say that they specialize in KC, Memphis, or Carolina BBQ styles. They have a little of it all! It's all good! You can get their sauces from their online store if you can't make it down anytime soon!
I don't know too much about Little St. Simon's Island or Sea Island since we have never been to these islands. I'm sure they are just as beautiful though!
Our favorite place in the Golden Isles is Jekyll Island. It is where Mr. RCGG and I were married 2 1/2 years ago and the place we continue to go back to every year! It is a very family friendly island. Jekyll Island is a very historical island. There are several historical sites on the island.
Horton House was owned by William Horton. He was granted Jekyll Island by the trustees of the colony of Georgia. His first house was destroyed by a fire, so he rebuilt the home that still stands today in 1743.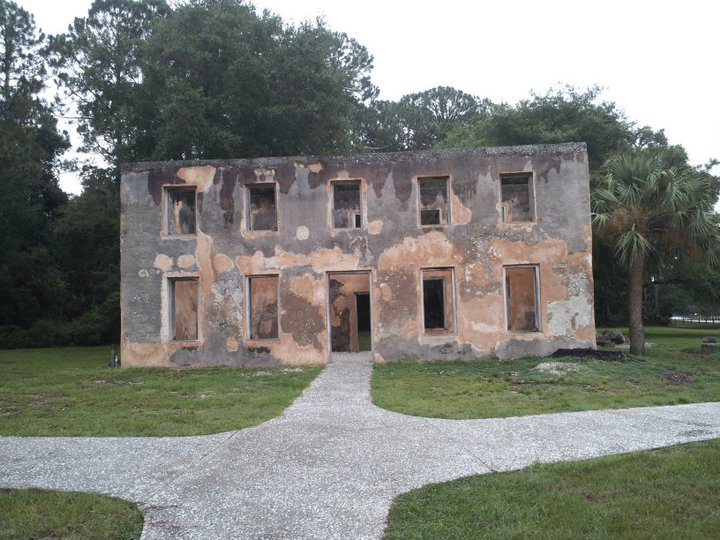 The Jekyll Island Club was an elite group of our country's old time millionaires like J.P. Morgan, William Rockefeller, Vincent Astor, Joseph Pulitzer, and William K. Vanderbilt. There is an extensive history of the Club that you can read here. The men used the island as a retreat to get away from the hustle and bustle of their every day big business life.
One of our favorite places on Jekyll Island is Driftwood Beach. It is a secluded beach on the north side of the island. It is absolutely breathtaking.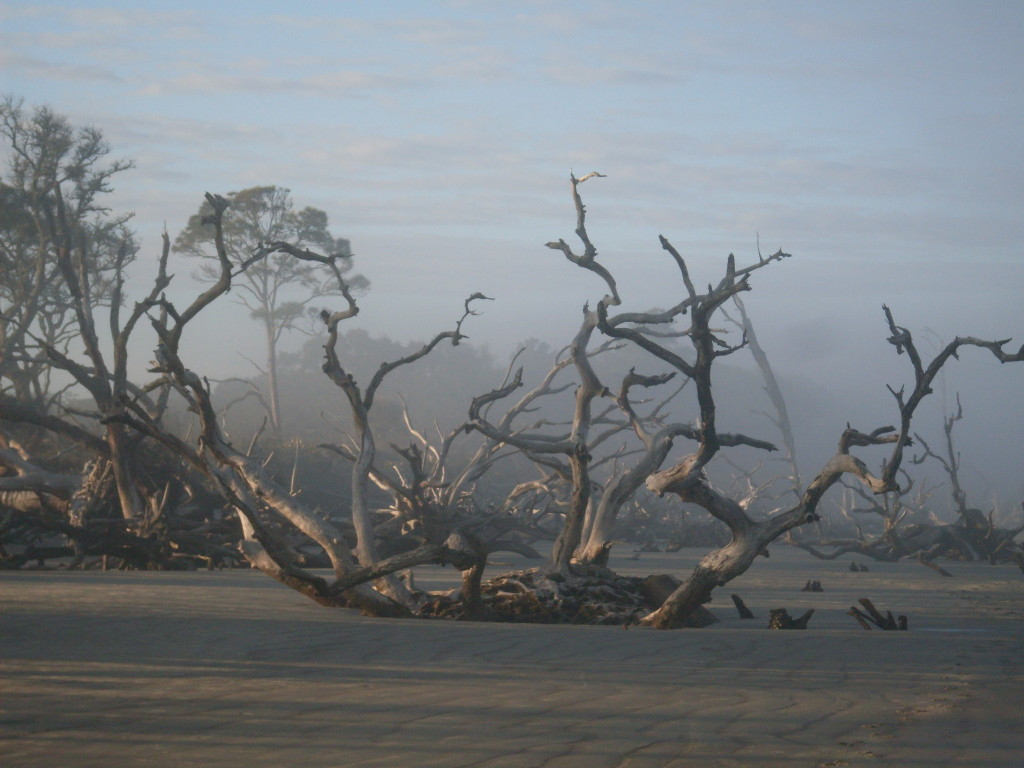 Another great place on Jekyll Island is the Georgia Sea Turtle Center. The GSTC rehabilitates injured sea turtles from all over the Eastern part of the country. It is a great place to learn all about sea turtles and watch them as they heal from their injuries.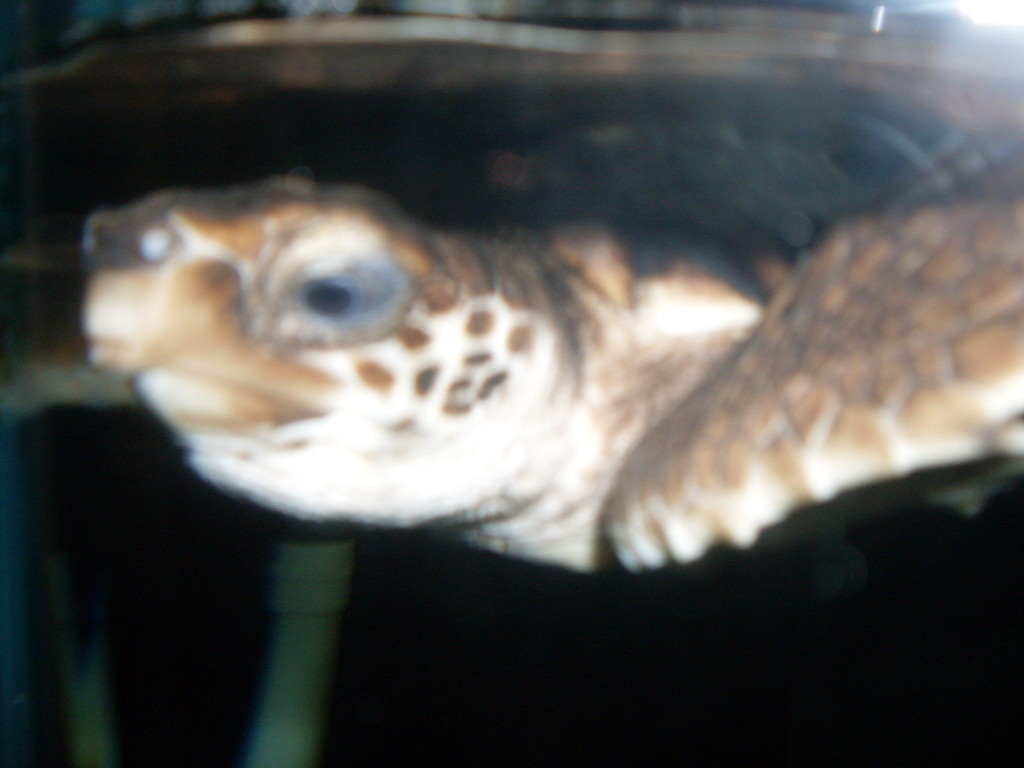 There're festivals on Jekyll Island as well! In May, there's the Turtle Crawl Triathalon and Nest Fest. It is a triathalon and 5K run usually followed by a turtle release after the race. Nest Fest is an educational and fun way to learn more about how to help the sea turtles.
In September, Jekyll Island is host to the Shrimp and Grits Festival! This is where a number of cooks from around the south get together to cook up their shrimp and grits to determine who has the best of the year!
I hope you have had a great time traveling around Georgia with me! I hope you get a chance to visit my beautiful state very soon! There's so much more to explore than I have touched on! For more places to see and things to do check out the Explore Georgia website.